Thanks to

Lisa

with DAC Tours, I was able to read this book before its release. This is the second book I have read this year from a debut author and I have to say they are bringing the heat. Brodi Ashton's first book is hot and dark with little bits of sexy here and there.
Title: Everneath
Author: Brodi Ashton (Check out her

website

or follow her on

twitter

)
Publisher: Balzer + Bray
Pages: 373
Release Date: January 24, 2012
BOOK BLURB
Last spring, Nikki Beckett vanished, sucked into an underworld known as the Everneath, where immortals Feed on the emotions of despairing humans. Now she's returned -to her old life, her family, her friends - before being banished back to the underworld...this time forever.
She has six months before the Everneath come to her, six months for good-byes she can't find the words for, six months to find redemption, if it exists.
Nikki longs to spend these months reconnecting with her boyfriend, Jack, the one person she loves more than anything. But there's a problem: Cole, the smoldering immortal who first enticed her to the Everneath, has followed Nikki to the mortal world. And he'll do whatever it takes to bring her back - this time as his queen. (Taken From

Goodreads

)
MEET BRODI ASHTON
Because of two parents who were Greek myth geeks, I grew up thinking the latest fashion trends were inspired by Aphrodite, and a good conversational opener was, "So which mythological character do you most resemble?" Despite these social shortcomings, I found a great husband who's always my first reader. We live in Utah with our two young boys, who still have no idea why I'm at computer all the time. I received a Bachelor's degree in Journalism from the University of Utah and a Master's degree in International Relations from the London School of Economics. (Taken from Ashton's

website

)
WATCH THE TRAILER
MY REVIEW:
The main character, Nikki Beckett, has spent 100 years in Everneath (The Realm of the Shades) with a boy named Cole (an immortal). Cole offered Nikki the option to rid herself of all her emotions and she took it. Cole now has another 100 years to live thanks to feeding off Nikki. During "The Feed," all that kept Nikki connected to her life was the thought of Jack, the boy she fell in love with. It is only after 100 years of having her emotions cannibalized by Cole that she wishes she could go back to the moment she made the worst, life-altering decision and do it differently. She can't. Nikki has 6 months to make it right for leaving without a single goodbye, but she hasn't found the words yet.
Everneath had those moments where you travel back in time before "The Feed" and remember how your life played out. Sometimes the memories are surprisingly good and other times you wish you could change everything. Brodi Ashton brought out the emotional depths of her characters. You could feel the despair oozing off the page. The darkness of the story is what made me want to read it, but the writing and voice of Ashton is what will bring me back for the next book. Now because, contrary to my husband's opinion, it totally matters which guy team you are on --> I'm on team Jack! Why? He loved Nikki first and that love was pure with no strings attached. Whereas, Cole's "love" was based on need and for centuries he has sacrificed others lives for his own.
My Rating: 4 Stars
This book is ready to be picked up at your local bookstore or nearest e-reader, so go out and get it. Also if you would like to see what others on this DAC Tour had to say about the book check out the other reviewers on the Everneath Book Tour:
Happy Reading!
Michelle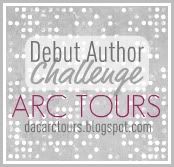 Tweet This